Challenges/Competitions and Innovation Services
Helping clients to maximize their innovation potential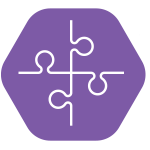 Capital Consulting has been a pioneer in providing the knowledge and expertise to manage the America COMPETES challenge process end-to-end. We provide end-to-end management of competitions, including:
Convening expert panels and design sessions
Providing bootcamps, intensive multi-day workshops, where users learn the foundation of innovative practice including:

Lean project startup
User-centered design
Customer discovery

Developing challenge structural materials such as Rules and Regulations, FAQs and Evaluation Criteria
Providing outreach and promotion
Accepting and managing submissions through our proprietary platform
Managing the review process
Disbursing award funds
Our challenge portfolio has included healthcare innovations, IT solutions/hackathons, defense and public safety advances, and highly specialized scientific breakthrough efforts.

Capital Consulting offers our clients access to our proprietary Best-In-Crowd challenge platform. Our America COMPETES challenge platform provides a suite of secure project management and challenge implementation tools hosted in auto-scalable FedRAMP authorized cloud services. Clients also benefit from our vast rolodex of prior challenge participants.
The platform's main features include:
Document/video submission workflow and management with full auditing capabilities Role-based authentication and authorization to support collaboration and data storage/access by clients, Capital Consulting, and participants
Tools to support challenge administration, evaluation, collaboration, private messaging, community building, solver/participant workflows
Interface with the existing, secure document management system to provide all data to clients at the conclusion of a challenge
Virtual storage/submission management feature that allows participants of the challenge to store, retrieve, access, and submit for review both data and videos