Information Technology Support
Building intuitive, customizable and secure websites, systems, and AI platforms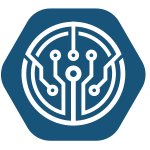 Capital Consulting has full-time staff and contractors who have commercial and Federal Government experience in various sectors of the economy, including the following:
SaaS Product Development
Data Curation
Website Development
Security Planning and Monitoring
508 Compliance Requirements
SaaS Product Development
A SaaS product is online software to which all users have access. We design, develop, and deploy commercial applications that support business activities such as procurement and research and development (R&D). We have built multi-tenant applications that support several open innovation initiatives from our federal agency customers and their hundreds of end users across various business roles.
Data Curation
We deliver services and solutions that can help you turn data into decisions. We leverage open source and commercial big data architecture patterns and tools that simplify data challenges and data management. We can bring cost effective, cloud hosted solutions that enable artificial intelligence solutions and data science.
Website Development
We offer a professional technical development group that provides creative and effective web design and development. We assist our clients in designing, redesigning, testing, marketing, and evaluating their websites. We also assist in content development by providing research, writing, and editorial services and by developing web graphics such as icons, symbols, logos, diagrams, illustrations, photographic images, and animation. Our technical and editorial quality control services ensure that the websites we create function smoothly and contain current and accurate information. In addition, we can develop and implement site improvements and can create tools for efficient site management.
Security Planning and Monitoring
We comply with all Federal security and privacy guidelines. We currently maintain a plan of routine reviews for all our systems and services to best ensure compliance and any new tasks are added to this plan. Our IT assets are protected using Intrusion Prevention Systems from all forms of attacks. They monitor all network data to detect and block known exploits, attacks, and recon attempts as well as other unwanted traffic. We also utilize enterprise and private firewalls to protect the internal network from external access and monitor all packets moving in either direction.
Access to the network is controlled through user accounts, passwords, trustee rights, files rights, and directory rights. We ensure that sensitive information is not stored, processed, or transmitted on a publicly available system.
508 Compliance Requirements
Our websites adhere to all Section 508 compliance requirements. We are often asked to perform 508 compliance audits on publications that we develop for our clients prior to their being posted to the web. We work closely with our clients to plan a complete inventory of their software and identify users facing accessibility challenges. The scope can be an entire site, a frequently used area, a representative sample, or a portion that would be particularly critical for use by people with visual, motor, or auditory disabilities.