Technical and Scientific Publications
Coordinating and improving your publication's readability and relevance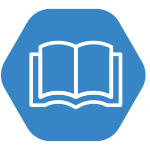 Readability and audience relevance are key components in ensuring that documents and publications end up being read and referenced, rather than ornately sitting on a shelf. We offer you subject matter experts, researchers/librarian professionals, along with talented writers and editors.
We provide meeting minutes that make sense; policy papers that are succinct with clear and well-represented findings; and complex technical or scientific publications that are well-researched and convey multiple research and expertise into one voice.
We offer a full-service publications group that includes science writers with the technical expertise to manage document preparation; technical editors and proofreaders who ensure that documents are well written, logically organized, clear, and error free; experienced production specialists who format documents; and graphic artists who develop impressive illustrations, charts, graphs, and page layouts. Our editorial component has strong leadership and management procedures to ensure that high-quality products are delivered on time and within budget.
Primary and Secondary Research
We conduct original research and data collection as well as review and analyze available research data. We design research studies and surveys, collect field data, and analyze and report on data. We also research and write scientific reports and monographs and conduct literature reviews.
Publication Development
We work with clients to translate initial, rough concepts into focused themes and polished printed materials. We provide clients with several choices of cost estimates and work schedules, according to the level of effort required for a publication.
Technical and Scientific Writing
Our writers report on the nature, conduct, and outcomes of scientific research projects; prepare technical manuals and reports; conduct literature reviews; write abstracts; and report and summarize the results of meetings and conferences.
Technical Editing and Proofreading
Technical editors and proofreaders ensure that documents are well written, logically organized, and error free. They are familiar with scientific terminology and a variety of editorial styles, including the U.S. Government Printing Office (GPO), Associated Press, and Chicago. They also perform indexing and check all references.
Printing and Distribution
Our publication specialists prepare publications and other materials for reproduction according to clients' needs. They also prepare documents for uploading to the web, adhering to all 508 compliance requirements. We currently provide storage for meeting reports, program materials, and a variety of publications and slides. We have access to additional storage space should our clients' needs increase.