Exhibit Services
Implementing and Maximizing your Visual Management Approach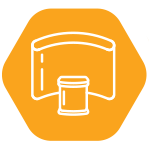 Our exhibit support is end-to-end, including design, fabrication, scheduling, shipping, setting up, striking down, and inventory control.  We have planned exhibit areas that maximize viewing and interaction while avoiding congestion and confusion. We work with show decorators (exhibit management firms) and our clients to develop a color scheme that is carried through to carpets, drapes, tablecloths, signs, and so on. In addition, we make arrangements with site personnel, security officers, vendors (such as the telephone company for data lines), and others. Specifically, Capital Consulting can accomplish the following activities related to exhibits:
Completing the space and exhibit booth contracts
Determining which staff members will be on site
Coordinating hotel reservations for onsite staff
Identifying targeted publications
Organizing the exhibit materials
Receiving booth assignments
Designing exhibit space specifications with designated decorating companies for each exhibit
Identifying a shipping company to use for outbound and inbound shipments
Preparing bills of lading and contracts with shipping companies
Coordinating staffing schedules at each conference
Constructing the exhibit, preparing and displaying conference materials, staffing the exhibit booth, and serving as a representative to the exhibiting organization
Dismantling the exhibit at the conclusion of the meeting and arranging for materials and exhibit to be shipped
Preparing the budget, reports, and accomplishments
 Exhibit Design and Construction
Our exhibit design services include conceptualization, graphic design, and production. We design exhibits that range from simple tabletop displays used primarily for distribution of materials to freestanding, fully interactive information centers. We believe that creating simple, yet sophisticated displays ensures that the exhibit serves an informational function and provides an appropriate public image. We create our exhibits from the highest quality materials that are attractive and durable. Also, we design displays that can be easily updated or tailored for a specific purpose.
Supporting Virtual Exhibits
During this time when in-person events are not always an option, creating engaging digital experiences has never been more important. Our staff can prepare a virtual exhibit booth where you can invite your exhibitors, partners, sponsors and speakers to a unique experience. With personalized scenarios you can present your product in a more innovative way. We can create a booth with live streaming, breakout sessions, chat sessions, interactive elements to bring your booth to life and make your exhibit an engaging experience.